This area is home to a broad range of options for higher education, including public and private universities, community colleges, and technical schools.
These academic institutions throughout northeast Minnesota and northwest Wisconsin are top choices for students who opt to spend their college years surrounded by the natural beauty of the northwoods found throughout the Great Lakes region.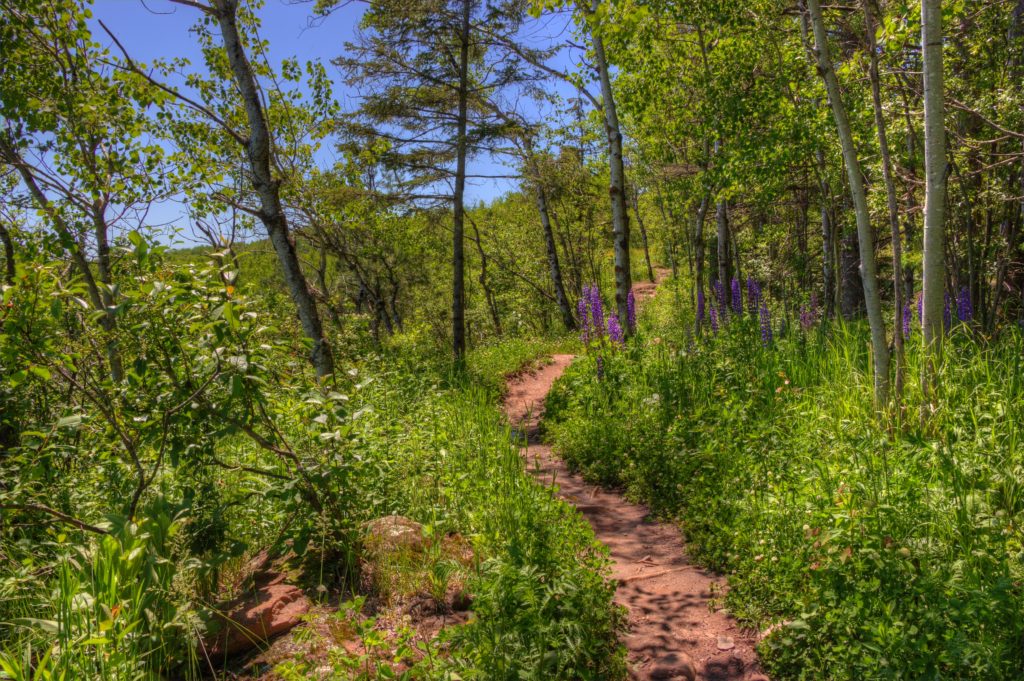 The Minnesota State Colleges and Universities system spans through the state with seven campuses: Lake Superior College and Fond du Lac Tribal & Community College are located in Duluth; Itasca Community College, Hibbing Community College, Mesabi Range College, Rainy River Community College, and Vermilion Community College are all located across the Iron Range and the northernmost part of the state. These last five also form Minnesota North College (formerly Northeast Higher Education District/NHED).
Personalize Your Education
Ranked by enrollment, the four largest schools are the University of Minnesota–Duluth (UMD), Lake Superior College (LSC), The College of St. Scholastica (CSS), and the University of Wisconsin–Superior (UWS).
At a glance, here are some highlights:
The University of Minnesota Duluth offers several esteemed engineering programs
The College of St. Scholastica is known for excellent programs in nursing and healthcare
Lake Superior College and the University of Wisconsin Superior offer a variety of two-year associate of arts degrees
Northwood Technical College is highly regarded for carefully-designed vocational pathways and specialized training in the trades
Among the eight smaller campuses, Northland College (in Ashland) and Vermilion College (in Ely) both place a strong emphasis on environmental education and sustainability studies. The same can be said for Fond du Lac Tribal and Community College (in Cloquet), which is a designated federal Land Grant institution.
All campuses are set apart by their unique and vibrant atmospheres. You'll get to know the people you pass in the hallways by name. That goes especially for smaller intimate campuses, but you'll find it to be true even at UMD, the region's largest school.
What do you want out of your college experience? The chance to delve deep into your field of interest? A lively athletics calendar? Plenty of extracurricular activities? You can check all these boxes and more in the Northland. Explore the details below to discover which school is right for you!
Northeast Minnesota

University of Minnesota–Duluth
UMD is the Minnesota State system's Duluth-based campus. The public university has access to the resources of the statewide University of Minnesota system. This makes UMD a hybrid alternative to both large research universities and small liberal arts colleges, offering a personalized experience on a medium-sized campus of a major university.
11,000 students enroll each year on average
The academic catalog features 150+ undergraduate majors and minors and 25+ graduate programs
Intercollegiate athletic facilities house 50+ Bulldogs sports teams and recreational activities
Campus life involves 244 student organizations
The Tweed Museum of Art, the Marshall W. Alworth Planetarium, and the Marshall Performing Arts Center are all located at UMD's hillside location. Facilities located throughout the city of Duluth and surrounding area include Glensheen Historic Estate, the Large Lakes Observatory, and the Natural Resources Research Institute. Learn more at d.umn.edu.
Lake Superior College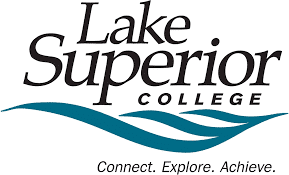 LSC is a Duluth-based public community college that specializes in providing affordable, quality, hands-on training for in-demand careers. Tuition rates are the third-lowest in the Minnesota State system.
Around 6,000 students enroll each year
90+ technical and liberal arts degrees plus pre-baccalaureate programs for students interested in transferring to a four-year college or university
Home to the IceHawk sports teams
The 97-acre wooded campus overlooking Lake Superior and St. Louis River Bay features an award-winning hiking trail, a designated trout stream, and access to a city-run disc golf course. Three additional career training facilities are the Center for Advanced Aviation, the Emergency Response Training Center, and the LSC Downtown Center.
Much of LSC curriculum allows for online courses and programs. A standout is LSC's cybersecurity program, which ranks among the 10 most affordable online associate degrees in cybersecurity as well as the top 25 best online associate degrees in cybersecurity. Learn more at lsc.edu.

The College of Saint Scholastica
CSS is an independent private college located in Duluth. Overlooking Lake Superior, the 186-acre campus contains a mix of new and historic buildings and is home to the St. Scholastica Monastery and the Benedictine Living Community of Duluth.
Around 4,000 undergraduates enroll each year
Academic offerings include undergraduate majors and minors, master's programs, doctoral programs, and certificate programs
Accredited by The Higher Learning Commission and a member of the North Central Association, CSS is committed to making high-quality education available online and through convenient evening and weekend formats. The Equality of Opportunity Project ranked CSS as the #1 school for overall upward economic mobility in Minnesota. Learn more at css.edu.

Fond du Lac Tribal and Community College
FDLTCC is a public community college located in Cloquet, MN. Guided by a close Tribal and State partnership, the school is a designated federal Land Grant institution and a member of the American Indian Higher Education Consortium and the Minnesota State system.
Affordable tuition and fees annually rank FDLTCC among the lowest-cost colleges in the region. It's also a great choice for transfer students: Approximately 40% of students obtain undergraduate transfer education through the Minnesota Transfer Curriculum each year. Many transfer students also complete a four-year degree at FDLTCC. Learn more at fdltcc.edu.

Minnesota North College – Hibbing Campus
Located in Hibbing and accredited by the Higher Learning Commission, Hibbing Community College is a comprehensive community and technical college that allows students to complete two-year degrees or the first two years of a four-year degree.
Welcomes 1,500 students each year on average
Home to the Hibbing Cardinals sports teams
Student clubs include Student Nurses Association and Vocational Industrial Clubs of America
Programs range across industries from the the trades to IT, culinary arts, and medical and dental tracks, as well as liberal arts disciplines
In a friendly, family-like atmosphere, HCC students pursue specialty career paths designed to lead to immediate employment. Whether you're interested in diesel mechanics, medical coding, or another specialized field in a high-demand industry, learn more at hibbing.edu.

Minnesota North College – Mesabi Range
With two campuses located in Virginia and Eveleth on Minnesota's Iron Range, MRC is a public two-year community and technical college accredited by the North Central Association of Colleges and Schools.
Enrollment is around 1,500 students in an average year
NJCAA intramural sports teams compete in the Minnesota Community College Conference
Extracurricular groups include Gaming Club, Nursing Club, and Welding Club
Students pursue two-year associate degrees in the arts or in applied science. Certificate and diploma programs also prepare students for careers in the trades and specialized fields such as graphic design media, nursing, and welding.
Most of MRC's technical programs are found on the Eveleth campus, while the Virginia campus provides most general education courses. Between these two locations, students also gain direct access to the Soudan Mines and the International Wolf Center. Learn more at mesabirange.edu.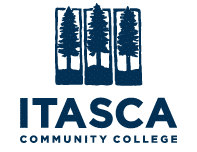 Minnesota North College – Itasca Campus
ICC students enjoy a strong institutional focus on community partnerships within Grand Rapids and the surrounding area.
Around 1,400 students attend ICC each year
Programs include American Indian studies, coaching, and wildland firefighting
The school's NJCAA athletics teams compete in the Minnesota College Athletic Conference
ICC's Department of Student Life assists students in their journeys toward becoming responsible world citizens through co-curricular programs and activities that promote community leadership locally, nationally, and globally. Learn more at itascacc.edu.

Minnesota North College – Vermilion Campus
Located in Ely in the northernmost reaches of Minnesota, Vermilion allows students to study in the heart of the wilderness. The two-year community college is in close proximity to both the Boundary Waters and the Superior National Forest.
Around 700 students enroll each year
Programs include outdoor recreation and wilderness, veterinary science, and natural resource and water management
Campus hosts six NJCAA sports teams
Specialized tracks and certifications are available in law enforcement, criminal justice, and wildland firefighting. Students can also train to work in wildland and wildlife law enforcement, or become park rangers or wilderness emergency medical service providers. Learn more at vcc.edu.

Minnesota North College – Rainy River Campus
RRCC is a Minnesota State-certified community college located in International Falls, right along the Canadian border. The 80-acre campus has an eight-building complex connected with heated walkways enclosing a courtyard. Grounds feature a lighted cross country skiing and hiking trail as well as three ponds edged by decks and walkways.
Around 350 students enroll each year
Programs include associate degrees and certificates, some offered in partnership with other Minnesota State campuses
NJCAA sports teams compete in the Minnesota College Athletic Conference and the American Collegiate Hockey Association
Student groups include Phi Theta Kappa, Student Senate, and a Disc Golf team
RRCC is ideal for students looking to obtain an associate degree that transfers to a four-year university, or a technical degree, diploma, or certificate that will kickstart their careers. Learn more at rainyriver.edu.
Northwest Wisconsin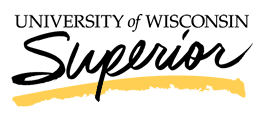 University of Wisconsin Superior
Located at the tip of Lake Superior, the University of Wisconsin–Superior is part of the University of Wisconsin System. World-class research centers include the Great Lakes Maritime Research Institute, the Lake Superior Research Institute, and the Transportation and Logistics Research Center. All three make good use of direct access to the Duluth-Superior port, which processes staggering amounts of the globe's resources on an annual basis.
Around 2,800 students enroll each year
Academic catalog includes 60+ majors and minors across 12 academic departments
17 Yellowjacket sports teams compete in intercollegiate sports at the NCAA Division III level
Student activities range from wilderness camping and theater to student government
UWS places an emphasis on community involvement: Classes apply their studies to projects that meet real-life regional needs. 91% of students enter the workforce or continue their education within nine months of graduating. Learn more at uwsuper.edu.

Northwood Technical College
Northwood Technical College is an innovative, nationally top-ranked college that unites four campuses throughout Wisconsin: One is located in Superior and another is located in Ashland.
As the smallest of the four, Northwood Tech's Ashland campus offers a tight-knit and welcoming community. The Apostle Islands are nearby along with the Chequamegon-Nicolet National Forest.
Northwood Tech's Superior campus has direct access to the world's largest freshwater lake as well as annual events like the Dragonboat Festival, making it an ideal environment for both learning and living.
Students pursue over 100 programs and certifications in 60+ career areas
92% of grads are hired within six months of graduating
Average annual starting salary for graduates is $44,046
Learn more at northwoodtech.edu.

Northland College
Nestled on picturesque Chequamegon Bay in Ashland, Northland College is a private liberal arts college which places a progressive focus on the environment and sustainability. Northland blends a traditional liberal arts education with "green skills" and students can participate in an EcoLeague exchange with partner schools.
Between the nearby Apostle Islands and nearly a million acres of national forest, the campus is a "living lab" where students work together with staff to address the most pressing global challenges of our time. Learn more at northland.edu.
Students from all 12 of these Northland academic institutions can participate in NORTHFORCE's Student Connect program to connect with regional businesses, professionals, and employment opportunities! Learn more here.