Ashland is a picturesque city nested on beautiful Chequamegon Bay in northern Wisconsin. The port offers immediate access to nature with Lake Superior, the Chequamegon-Nicolet National Forest, and the Apostle Islands nearby. You're never far from parks, trails, and places to camp and boat.
Turn-of-the-century brownstone buildings add flavor to Ashland's historic downtown, where you'll find charming shops and restaurants as part of an authentic small-town experience. The community comes together for farmers markets and annual events such as Bay Days in July. In winter, Book Across the Bay is a starlit race across frozen Lake Superior from Ashland to Washburn, Wisconsin.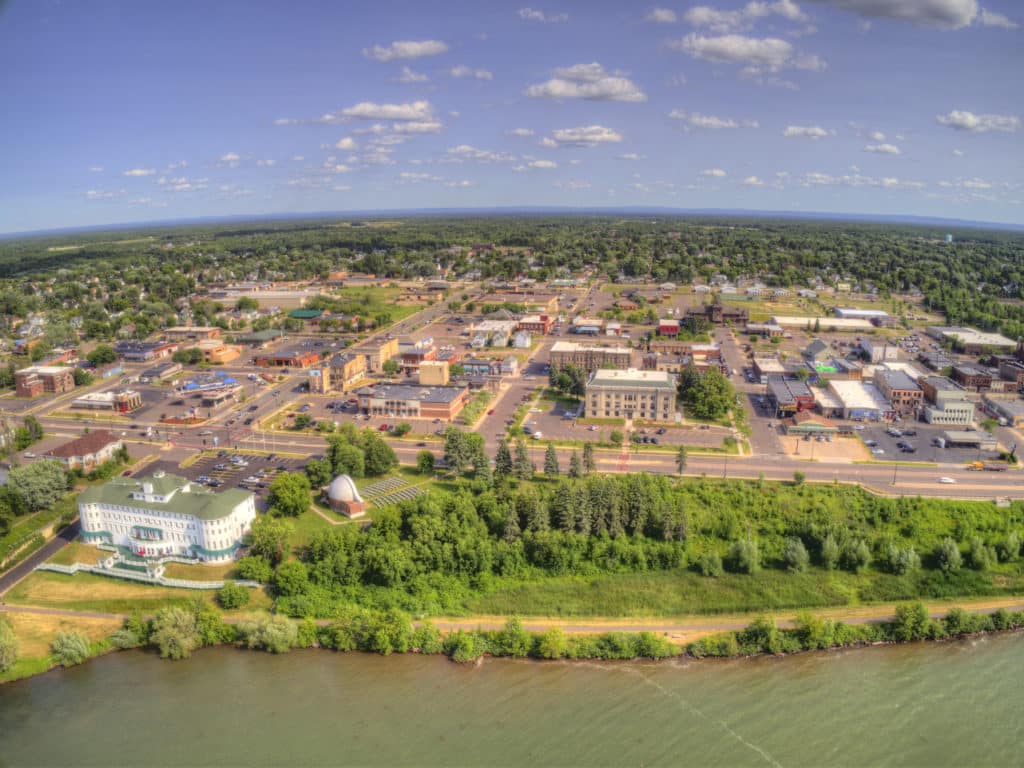 Overview of Ashland's major industries and employers
Ashland is home to a wide range of employers across a diverse set of industries. Tourism thrives alongside a well-developed health care system and a solid manufacturing sector with niche businesses like C. G. Bretting and H Window.
Ashland is also an education hub between Northland College, Sigurd Olson Environmental Institute, and Northwood Technical College. All three of these institutions make the most of their close proximity to true wilderness, placing a strong emphasis on sustainability and environmental studies.
Here's a quick reference guide to some of Ashland's main employers:
Education & Child Care
Northwood Technical College Ashland Campus
Energy, Utilities & Natural Resources
Financial Services
Government, Community Services, and Nonprofits
Ashland Area Economic Development
Ashland County Health & Human Services Department
Northern Waters Library Service
Health & Wellness
Ashland County Aging Unit, Inc
Essentia Health Ashland Clinic
Hospitality, Recreation, and Tourism
Bad River Lodge Casino and Convention Center
Housing, Building, and Maintenance
Manufacturing
C. G. Bretting Manufacturing Co Inc
Sales, Retail, and Consumer Goods
Plug into Ashland
For more info on Ashland businesses, community events, and local attractions, visit the following resources:
You can also consult northbychoice.org for resources to help with moving or relocating, finding work, and more assistance for Ashland and the rest of the Northland.
See our full stack of Candidate Resources for support in finding employment, including one-to-one networking help from our team.
Explore current Northland career openings here