As Wisconsin's smallest city at just under 600 residents, Bayfield is known as the gateway to the Apostle Islands. Dotted with boutiques, eateries, and galleries — all within walking distance of ample opportunities for sailing, skiing, and more — it's no surprise USA Today recognized Bayfield as one of the country's Best Coastal Small Towns.
Nestled on Chequamegon Bay, the nearby Apostle Islands include Madeline Island, accessible by ferry in the summer and windsled after the freeze up. On both sides of the water, charming restaurants and B&Bs provide unique spaces for tourists and locals to mingle during annual events like the Bayfield Race Week regatta and the Festival of Arts and Gallery Tour.
Outdoors recreation is a community focus with annual gatherings for Apple Fest in October and the Apostle Islands Sled Dog Race in February. You never know when conditions will allow for exploration of the area's world-famous ice caves, but you can rely on hiking, camping, and many other activities year around to get out into nature.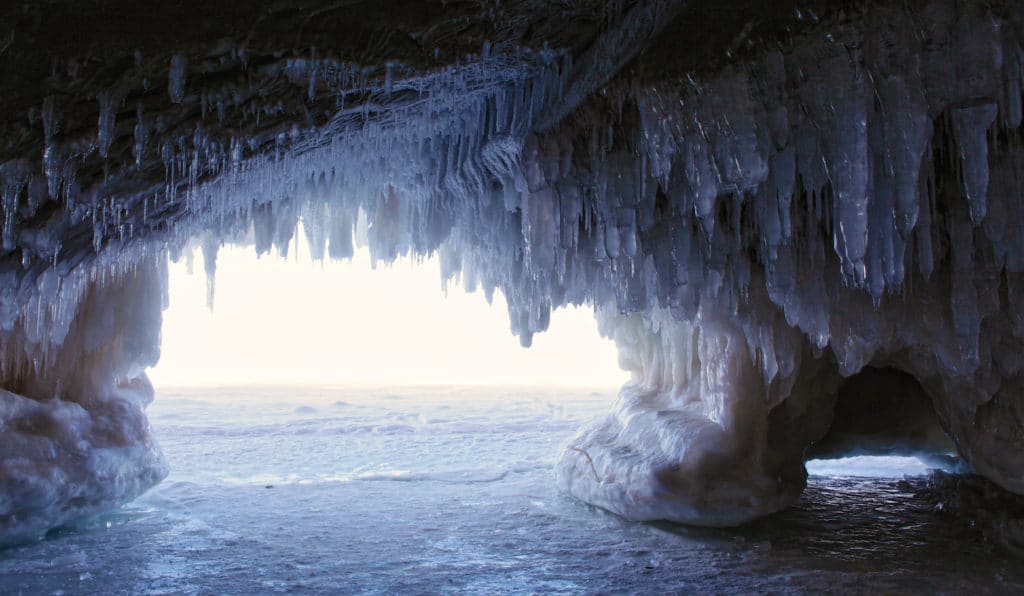 Overview of Bayfield's major industries and employers
Bayfield's economy is infused by tourism due to its popularity as a destination for resorts and camping getaways. The hospitality and recreation sector is enjoyed by visitors and locals alike thanks to a kaleidoscope of artisan shops and venues like Big Top Chautauqua.
But tourism is just the start of the story. Bayfield is also home to niche manufacturers in addition to specialty firms in construction and maintenance. The government sector, community services, and nonprofits also contribute with major employers including the Red Cliff Band of Lake Superior Chippewa.
Here's an quick reference guide:
Education & Child Care
Government, Community Services, Nonprofits
Bayfield County Economic Development Corporation
Bayfield Heritage Association Inc
Red Cliff Band of Lake Superior Chippewa
Health & Wellness
Aging & Disability Resource Center of The North
Red Cliff Community Health Center
Hospitality, Recreation & Tourism
Apostle Islands Cruise Service
Legendary Waters Resort & Casino
Housing, Building & Maintenance
Manufacturing
World Class Precision Products
Plug into Bayfield
For more Bayfield info and resources — including maps, guides to local events, and live updates on weather conditions and ferry operation — consult the following:
Whether you're a lifelong resident or a visitor who just fell in love with the autumn colors on a scenic drive through the area, you can also explore northbychoice.org for Bayfield relocation assistance, employment resources, and more.
Our team is also here to help connect you with career opportunities! Reach out for one-to-one networking with Bayfield employers who are looking to hire now.
Explore current Northland job openings here