Your guide to living and working in the counties of Ashland, Bayfield, and Douglas.
Few places blend the serene and the spectacular like northwest Wisconsin. Small towns with big personalities dot the pastoral farmlands that stretch from Superior, Wisconsin, located at the tip of Lake Superior, to the cities of Bayfield and Ashland, which rest on the shores of the Apostle Islands and Chequamegon Bay.
This picturesque part of the world is an ideal place to "get away from it all" and stay in touch with what you truly care about. And fortunately, the area offers a wide range of career options for those who want to make this area home.
The Job Center of Wisconsin provides a report on the hottest jobs of the moment. According to data from the Wisconsin Department of Workforce Development (DWD), the most in-demand positions in the region span from accountants, counselors, and registered nurses, to teachers, welders, and truck drivers. Major industries include:
Business and Finance

Construction

Education

Healthcare

Sales and Retail

Transportation

Trades, Maintenance, and Repair Work
Visit the Job Center of Wisconsin and the DWD to explore the career landscape and find more data, including average salary ranges and educational requirements for specific positions. Many of Wisconsin's most in-demand jobs require only some postsecondary education or a high school diploma or equivalent.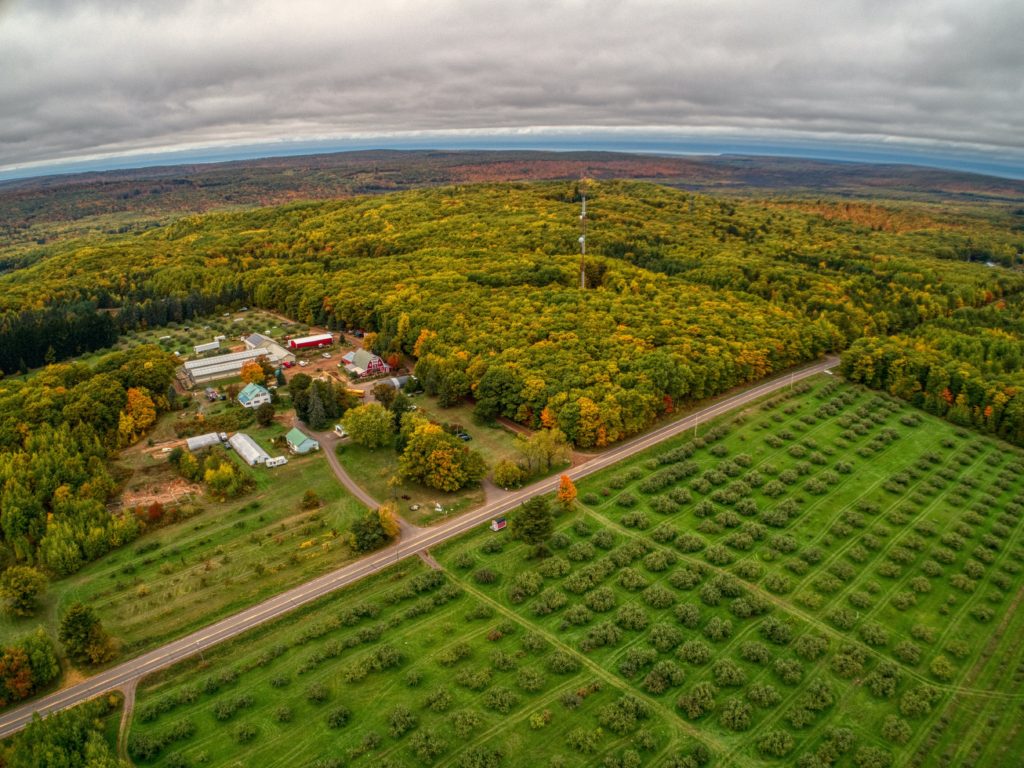 Plugging into Northwest Wisconsin
Ask someone about the most stunning attractions in northwest Wisconsin, and you are almost guaranteed to hear right away about two amazing features: the Apostle Island Ice Caves and the Bayfield Apple Festival.
Ice conditions have to be perfect on the southern shore of Lake Superior to allow adventurers to make the trek across the frozen water to the Ice Caves that form in the Apostle Islands during winter. Be sure to consult the Apostle Islands National Lakeshore website to check current conditions before you head out to explore these spectacular sights. And don't forget this gorgeous collection of 21 islands is a hotspot for sailing, boating, and kayaking in spring, summer, and autumn.
Speaking of autumn, the words "Bayfield" and "Fall" tend to go hand-in-hand with the Bayfield Apple Festival. Every October, over 60 orchards (like the one pictured above) bring their bounty to the picturesque bay, joined by around 150 arts, crafts, and vendor booths. If you get the chance, be sure to take a ferry ride across to Madeline Island, or check out the lineup back on the mainland's Big Top Chautauqua. Brandi Carlisle, Emmylou Harris, and Kris Kristofferson are just a few stars who never miss a chance to play at this venue's legendary striped tent.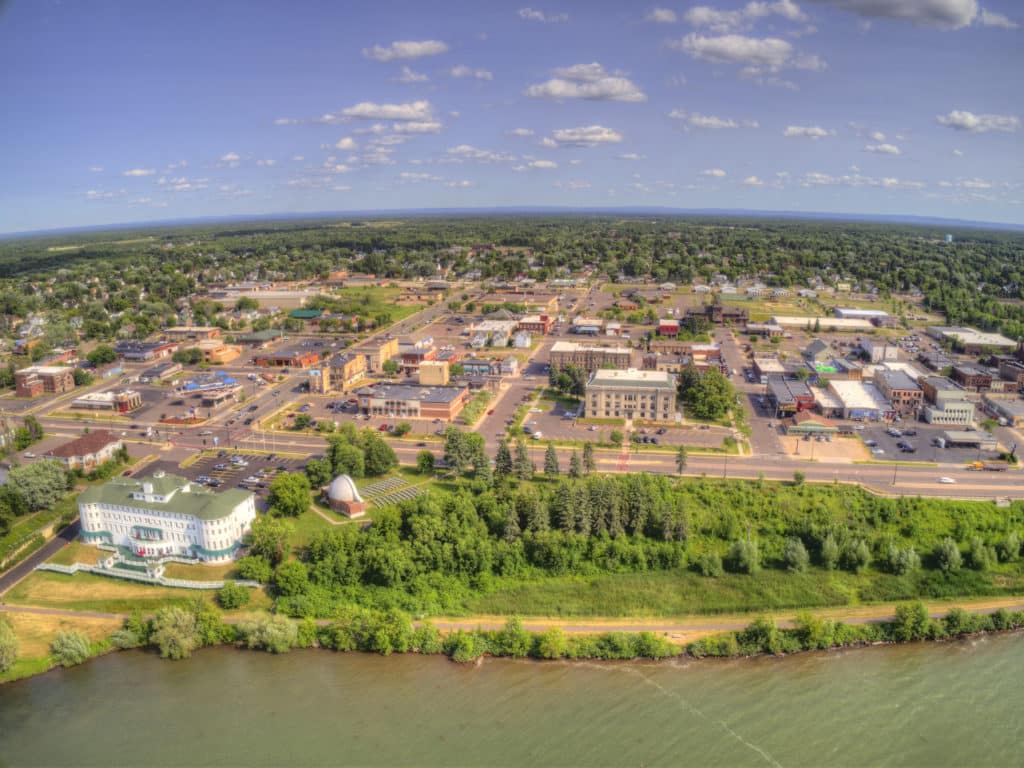 Down the shoreline is Chequamegon Bay and the City of Ashland (pictured above). Fishing in the summer and snowmobiling on world-class trails in the winter are just the beginning when it comes to outdoors fun in this neck of the woods, which also offers plenty of opportunities for ice fishing, skiing, snowshoeing, and more.
If you're more in the mood for indoorsy fun (or if the weather makes it tough to get outside), museums and historical sites dot the region, including the Historical Museum and Cultural Center in Washburn and the Oulu Heritage Center in Iron River. There are worlds of knowledge to discover about this region's rich history.
A short drive will take you into smaller towns like Port Wing, Oulu, and Iron River. Nearby Brule River is a world-class canoeing destination, and more toward Superior, Solon Springs is a charming village home to Lucius Woods State Park, a great golf course, and multiple mouthwatering eateries.
Scenic and bustling with industry, the City of Superior is linked by bridges to its twin port of Duluth, Minnesota. A wide range of community events and festivals take place year around right on the water at Barker's Island (pictured below) — from the Lake Superior Ice Festival in winter to the Dragon Boat Festival in summer.
For resources on relocating and building a career in northwest Wisconsin — including leads on realtors, school info, childcare, and more — consult these resources:
Find more resources for living and working in northwest Wisconsin on BeNorth.org!
Browse current job openings available across northwest Wisconsin HERE.
You can filter your search according to your city of interest or contact our team to learn about opportunities that could make a great fit for your career.