Funding for Hiring & Training in MN & WI: Learn What Grants Are Available and Where to Apply
A wide variety of workforce grants are available to assist employers in Northeast Minnesota and Northwest Wisconsin with the hiring and training process. Grants are also available for earn-as-you-learn dual training, apprenticeships, and other certifications.
In some cases, the application process can be as simple as a two-page form. Take a look to see what your organization qualifies for:
NORTHEAST MINNESOTA
Department of Iron Range Resources and Rehabilitation
IRRR offers development grants to assist with education, training, and career awareness initiatives that address regional workforce needs and gaps emerging in industries and schools. Grants are available for accredited post-secondary education institutions, nonprofits, tribal governments, and governmental entities. Multi-organization collaboration is encouraged.
More Info: https://mn.gov/irrrb/grant-resources/other-grants/workforce-development.jsp

DEED Training Grant Programs
The Minnesota Jobs Skills Partnership (MJSP) targets short-term training for full-time employment and offsets training-related expenses. Grants include the Partnership Program, which provides up to $400,000 to educational institutions that partner with businesses to develop job training or retraining for existing employees, and the Job Training Incentive Program which provides up to $200,000 to new or expanding businesses in Greater Minnesota.
More Info: https://mn.gov/deed/business/financing-business/training-grant/

DEED Work Opportunity Tax Credit (WOTC)
WOTC through the Minnesota Department of Employment and Economic Development is a federal tax credit available to private sector businesses as an incentive to hire workers in certain groups who consistently face high rates of unemployment.
More Info: https://mn.gov/deed/business/finding-workers/incentives/wotc.jsp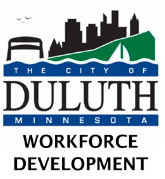 Duluth Workforce Development On-The-Job Training Program
Up to 50% reimbursement of the wage rate of an employee through the Workforce Innovation and Opportunity Act to offset training costs.
More Info: https://duluthmn.gov/media/5484/workforce-resources-for-employers.pdf

Federal Bonding Program
A no-cost employee dishonesty insurance that protects employers against employee theft of money or property. Can cover new or current employees who may be denied coverage by commercial bond carriers for reasons such as a history of arrest, conviction or imprisonment, poor credit, and more issues.
More Info: https://mn.gov/deed/business/finding-workers/incentives/federal-bonding.jsp

Minnesota Dual-Training Grant Program
Dual-training grants are part of the Minnesota Dual-Training Pipeline program, which helps employers and training providers deliver on-the-job training and related instruction. Four industries qualify: Advanced Manufacturing, Agriculture, Health Care Services, and Information Technology.
More Info: https://www.dli.mn.gov/business/workforce/dual-training-grants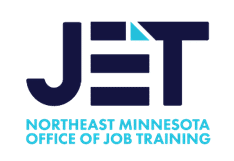 JET Talent Development Program (TDP)
The Talent Development Program through the Northeast Minnesota Office of Job Training (JET) can offset costs to train and upgrade the skills of current workers for qualifying Minnesota businesses.
More Info: https://www.nemojt.org/talent-development-program/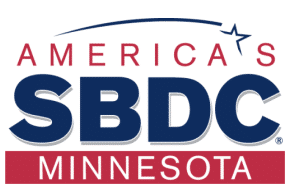 Northland Small Business Development Center
The Northland SBDC can help with a variety of business support services including finding grants to meet your hiring and training needs.
More Info: https://northlandsbdc.org/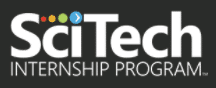 SciTech Internship Program
SciTech connects students in STEM (science, technology, engineering, and math) disciplines with paid internships at small to mid-sized Minnesota businesses. Companies receive a 1:1 matching stipend to cover 50% of an intern's wages up to $2,500.
More Info: https://scitechmn.org/employers/

Youth Skills Training Program (YST)
The YST program through the Minnesota Department of Labor and Industry partners with schools, employers, and community organizations to provide students with classroom instruction and paid work experience in five industries: Advanced Manufacturing, Agriculture, Automotive, Health Care, and Information Technology.
More Info: https://www.dli.mn.gov/yst
NORTHWEST WISCONSIN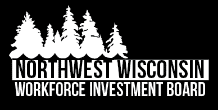 NWWIB: Incumbent Worker Training Grant Program
The Northwest Wisconsin Workforce Investment Board offers grants for work-based training and up-skilling with this program designed to ensure that employees can acquire the skills necessary to retain employment and advance within the company.
More Info: www.nwwib.com/iwt

Wisconsin Economic Development Corporation
The Wisconsin Economic Development Corporation can help you connect with funding and resources to help companies that do business in Wisconsin maximize their potential.
More Info: Wisconsin Economic Development Programs and Resources

Wisconsin Fast Forward Grant
Awards funds to businesses from all Wisconsin industry sectors that reimburse the costs of customized occupational training for unemployed, underemployed, and incumbent workers. The customized, business-driven training will qualify workers for full time employment, higher level employment, or increased wages.
More Info: http://wisconsinfastforward.com/wff_standard.htm

Wisconsin Registered Apprenticeship
Wisconsin employers can work with an Apprenticeship Training Representative to develop apprenticeships, become approved to train apprentices, and grow skilled workforce.
More Info: https://dwd.wisconsin.gov/apprenticeship/

Northwest Wisconsin CEP
Business services include the On The Job Training Program, a cash reimbursement (not a tax credit) to recoup training costs for new or promoted employees.
More Info: https://nwcep.org/business-services/
Wisconsin SBDC Resources

Employers can work with a Wisconsin Small Business Development Center consultant to obtain bank loans, SBA loans, grants, and more resources in order to grow a small business. Determine which funding sources are right for you and connect to reliable partners to obtain that funding.
More Info: https://wisconsinsbdc.org/services/consulting/grow/

Wisconsin DWD: Work Opportunity Tax Credit
The Wisconsin Department of Workforce Development's federal income tax credit offers federal tax credits to employers as an incentive to hire new employees in several groups including veterans, people with criminal records, food stamp recipients, and more.
More Info: dwd.wisconsin.gov

Wisconsin DWD: Fidelity Bonding
The Federal Bonding Program provides fidelity bonds to anyone who is not eligible for commercial bonding, at no cost to employers or employees. This business insurance policy protects the employer in case of any loss of money or property due to employee dishonesty.
More Info: https://dwd.wisconsin.gov/bonding/#1

Wisconsin DWD: Employee Tax Credits
The Wisconsin Department of Workforce Development's Earned Income Credit (EIC) allows employers to help employees get more from their regular paycheck.
More Info: https://dwd.wisconsin.gov/jobservice/taxcredit/othertaxcredits.htm