A great way to supercharge your job hunt is to join the region's resume database. Here's how it works.
Our resumes database contains resumes for many of the 4,000+ candidates registered on NORTHFORCE.
Employers registered on NORTHFORCE can search the resumes database and pinpoint resumes that match their job requirements based on criteria like candidate experience level, areas of expertise, and more factors. Employers can then reach out to candidates who might make a good fit for current openings.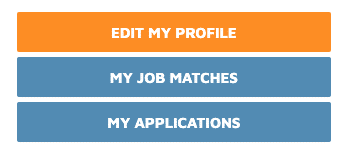 Here's how it works:
When you sign up on NORTHFORCE, there's an option to upload your resume. You can also log in and add or update a resume at any time.
Your resume will or will not be available to registered NF employers depending on what sharing policy you select:
Select "share my information with employers" if you want employers to be able to see your resume. With this setting, the NORTHFORCE team can also include your resume in curated resume packets for employers.
If you select "contact me before sharing information" or "don't share my information," only NORTHFORCE staff will be able to see your info and we'll reach out to you with leads on job openings that you might be interested in.
Uploading your resume is optional. But we recommend it as a great way to connect with local employers that might be a good fit for your next career move. 
Want to learn more? Have any questions? Contact us!
To join the resume database today or update your resume, log in here!